Restaurant
Posted by Rikink Beach House on Mon August 2, 2010.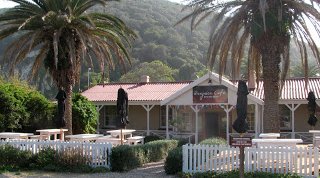 Beejuice Restaurant is only a few meters from Rinkink Beach House and very safe to walk , day of
at night time. This was the old Wilderness Station on the famous Choo choo steam route from George
to Knysna. Lovely breakfasts with fresh crumpets and good...good coffee. They are popular for their light "tapas"meals and have a wonderful selection of South African Wines.